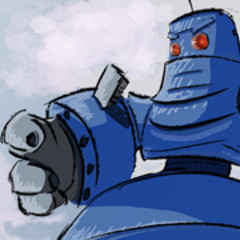 Dremond Tanic
Junior animator at TeamTo
Valence, France
Summary
I attended Fullsail University in Orlando , USA, were I obtained my degree in computer animation.
After Graduation, I did some freelance work and working with a indie studio for about 2 years, then had a great opportunity to attend Gobelins L'ecole De L'image in Annecy, France to specialise in 3D Character Animation.
My goal is to be part of a creative team, where I can bring characters to life in a 3D animation process.
I have a good understanding of Modeling, Scripting and Art. A strong idea of design, layouts, color and Animation.
I am a fast learner and hard worker, which help me to work with teams and under stressful hours.
Skills
3D Animation
Digital Painting
Prop Modeling
Character Animation
Software proficiency
Experience
3D Character Animation at TeamTo

Valence, France

Intern 3D Character Animation at Cyborn

Antwerp, Belgium

July 2017 - September 2017

Character Animator for feature film " Ploey - You never fly alone "

Animating Characters and vehicles for VR games

3D Animator at CHURBLES

United States of America

Creating multiple cycles of animation for a game

3D Animator at GROOVE GAME

New York, United States of America

Creating Multiple game cycle for a Dance Game

Illustrator at Junior Achievemnt Program For Eastern Caribbean INC (JAPEC)

Bridge Town, Barbade

December 2014 - April 2015

Creating Illustration for Booklets

Freelance Designer at CARITRADE ENTERPRISES LLC

Atlanta, Georgia

Designing Log , Business Card, Website creation